Students, tell us what you think for a chance to win a £20 voucher! We've emailed you with a quick survey to fill out. If you haven't received it let us know.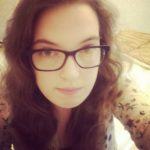 I would just like to say a huge thank you to absolutely everyone who voted for me, I still can't believe that I've won. I had such a fun two weeks taking part in the event, and that was down to all of the students – as well as Chris, Joanne, Kathryn and Kieran.
Thank you to all of the students for asking such enthusiastic questions – I learnt so much science myself through answering them! It really reminded me why I love science and why I am a scientist. I also still haven't decided if I'd prefer to meet Taylor Swift or travel back in time and meet Einstein! Thanks to all the moderators and organisers more making the event so enjoyable and easy to take part in – the live chats were so well run and the website is amazing.
I'm looking forward to developing a fun space and star gazing workshop to bring around to as many of the schools as possible with the prize money!