Profile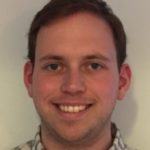 Chris Werner
Your Scientist ID:
Education:

Sandford Park School, Ranelagh 2003-2009, TCD 2009-2013, University College London 2013-14, UCD 2015-16

Qualifications:

BA Natural Sciences TCD, MSc Geophysical Hazards University College London, MSc Climate Change UCD

Work History:

Irish Centre for High End Computing, Risk Management Solutions

Current Job:

Computational Scientist

Employer:

ICHEC is Ireland's high performance computing (HPC) centre, established in 2005 under the aegis of the National University of Ireland, Galway. ICHEC's work includes providing HPC services to academia, industry, public sector etc. and participate in research project under the European H2020 programme. ICHEC has engaged with 150+ companies, resulting in 40+ commercial projects and partnerships
About Me: Easy going, really into science fiction and always up for a bit of an adventure!

My Work: I work with past climate datasets, and manipulate them using coding languages so industry and other scientists can use them and make decisions

Read more

My current work is focused on producing climate datasets for researchers, public sectors and industries to use and understand the impacts of climate change in Ireland and how best to mitigate its effects. This involves a lot of coding, and occasionally presenting the information to interested parties.

My Typical Day: Plenty of coding, plenty of problem solving, plenty of coffee!!

Read more

A typical working day for me can be varied. It mostly is focused on my own research project, so that involves working and writing code scripts on ICHEC's supercomputer, then working on the results. If not that, then I am either preparing presentations for teaching purposes, leading sessions on machine learning or drinking coffee!

What I'd do with the money: I'd most likely use is to help boost ICHEC's outreach, making people more aware of the work that we do!
My Interview

How would you describe yourself in 3 words?

Enthusiastic, diligent, quirky

Who is your favourite singer or band?

I'm more into soundtracks, like Lord of the Rings, Hans Zimmer and so on, but if I were to choose a band... Coldplay

What's your favourite food?

Thai food. Nice and spicy!

What is the most fun thing you've done?

Go to Iceland! Between being lowered into an extinct volcano and hiking across glaciers,

What did you want to be after you left school?

Either an astrophysicist or a geologist. I settled on geology for college as I was told it rocked!

Were you ever in trouble at school?

No, I was a good student. I had the odd smart comment though which even the teachers appreciated!

What was your favourite subject at school?

Tied between Geography and Chemistry. Geography was interesting learning about the world, but Chemistry made me feel like a mad scientist!

What's the best thing you've done as a scientist?

Probably what I am doing at the moment. Its always encouraging working towards something where the wider community can benefit from it!

What or who inspired you to become a scientist?

Simple, the Earth. It's vibrant, destructive, incredible, beautiful and always has mystery about it!

If you weren't a scientist, what would you be?

Writer/Actor

If you had 3 wishes for yourself what would they be? - be honest!

publish my science and science fiction books (still working on them!), go on a worldwide 1000 things to see tour, and be super fit!

Tell us a joke.

Don't mind us geologists, all our faults are stress related!
My profile link:
https://fluorinen17.imascientist.ie/profile/chriswerner/
---
---