Profile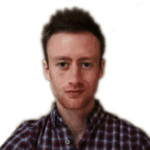 Kieran Fraser
Curriculum Vitae
Education:

Trinity College Dublin, 2011 to present

Qualifications:

B.A.I. & M.A.I. Computer Engineering

Work History:

Septentrio Satellite Navigation, Aon Center for Innovation and Analytics, Revenue (Information & Communications Technology and Logistics Division), Lumafit, ADAPT Centre

Current Job:

PhD Student

Employer:

I'm a research student at the ADAPT Centre for Digital Content Technology.

ADAPT focuses on developing next generation digital technologies that transform how people communicate by helping to analyse, personalise and deliver digital data more effectively for businesses and individuals. ADAPT researchers are based in four leading universities: Trinity College Dublin, Dublin City University, University College Dublin and Dublin Institute of Technology. ADAPT's transformative tools allow you explore video, text, speech and image data in a natural way across languages and devices, helping companies unlock opportunities that exist within digital content to re-imagine how to connect people, processes data and to realize new economic value.

ADAPT's vision to be the world-leading international hub of scientific expertise that supports collaborative innovation to unlock the potential of digital content, empower and enhance online engagement between people, and promote creativity, competitiveness and entrepreneurship for Ireland.

ADAPT has significant commercial expertise having engaged with more than 140 companies in Ireland and beyond, ranging from indigenous start-ups to multinational enterprises.  With a dedicated business and commercial development team, ADAPT has a strong focus on understanding and addressing technology and business challenges in order to deliver solutions tailored for industry collaborators.
Favourite thing to do in science: Code intelligence into computers to have them make life easier and convenient for everyone!

About Me: Easy going computer nerd with a flare for art and sports

Read more

I'm a Computer Science PhD student at the ADAPT Centre for Digital Content Technology in Trinity College. The ADAPT Centre develops next generation digital technologies which allow you to explore video, text, speech and image data in a natural way across languages and devices. My research is in the field of 'Personalisation' – which is helping technologies know who we are as people and enables them to adapt to us and our preferences.

I've been at Trinity 6 years now, having completed my Undergraduate and Master degrees in Computer Engineering here, so safe to say I kind of like it – having come from a small town in north west Cork it took a while to adapt! I enjoyed lots of societies and clubs within the University too such as boxing, badminton, VDP and Suas.

I've always had a passion for technology – but before choosing Engineering in Trinity I was considering a career in animation, having enjoyed art in school.

Sport has also been a big hobby of mine – I love running and and going to the gym and feel it's a great way to wind down after a day at the computer. I've played hurling, football, soccer, golf and most recently have taken up tag rugby!

My Work: Creating a personal butler to handle all the incoming notifications, emails and messages on my phone so I don't have to!

My Typical Day: Reading papers, coding, testing, failing, adapting solution, testing.. probably still failing, but learning lots!

What I'd do with the money: Create an inspirational animated video ( like the one I mention in the 'read more' section below) - possibly get it run on tv!

Read more

As I mentioned in the 'about me' section – I was all set to study animation before eventually switching to Computer Engineering – so I think I'd use the money to create an animated video around technological research, or that of my research center. We make some really cool stuff in ADAPT that I think people would love to see – technology that can think for itself, make decisions on our behalf, bring us closer to different cultures and to our own history. I think it could inspire people to a career in technological research! I know I loved watching videos like these – one that jumps to mind is this one: The Most Astounding Fact – Neil deGrasse Tyson
My Interview

How would you describe yourself in 3 words?

Patient Reflective Creative

Who is your favourite singer or band?

Well I'm listening to the Coronas right now!

What's your favourite food?

Chicken!

What is the most fun thing you've done?

Exploring Turkey, Greece and Hungary with friends

What did you want to be after you left school?

Graphic Designer

Were you ever in trouble at school?

Yes - just not in Dad's class!

What was your favourite subject at school?

Art (Dad's class), P.E. a close second

What's the best thing you've done as a scientist?

Taught others

What or who inspired you to become a scientist?

I've always loved problems and a challenge - I'd love sitting down, thinking up creative solutions and applying them - most would fail, but I'd learn something new each time! The moment you get the answer is all the sweeter because of it :D

If you weren't a scientist, what would you be?

Some sort of animator or graphic designer

If you had 3 wishes for yourself what would they be? - be honest!

That my research would make a positive impact on the world, I start my own successful business and that I have unlimited wishes (obviously!)

Tell us a joke.

Wifi went down during family dinner tonight. One kid started talking and I didn't know who he was.
My profile link:
https://fluorinen17.imascientist.ie/profile/kieranfraser/
---
---