Profile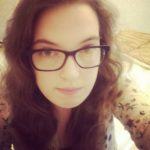 Sarah Guerin
Curriculum Vitae
Education:

Mercy Mounthawk Secondary School, Tralee, Co. Kerry (Leaving Cert 2011), Bachelor of Science in Applied Physics in University of Limerick (Graduated August 2015)

Qualifications:

Bachelor of Science in Applied Physics

Work History:

I worked in Analog Devices for my college work placement, who make integrated circuits for electronic devices

Current Job:

PhD Student in the University of Limerick

Employer:

My research is funded by Science Foundation Ireland's CÚRAM Centre for Research in Medical Devices. CÚRAM is the Irish word for 'care', and our research aims to make better medical devices so that patients are better cared for. My main supervisor is Dr Damien Thompson.

In UL I work in the Bernal Institute, which is a brand new and very large group of scientists and engineers working on loads of exciting research with world leading professors.

My own individual research group is the MOSAIC group, which is run by Professor Tofail Syed. This group is made up of physicists, materials scientists and engineers who use a combination of computational and experimental techniques to design and discover new materials.
Favourite thing to do in science: Generating electricity from crystals, and telling people about science!

About Me: Physics PhD student from Kerry who loves dogs, hiking and talking science.

Read more

I am a second year PhD student in the Department of Physics in UL. I call myself a computational biophysicist to sound fancy, but it just means I study electricity in the human body, and I often get help from my computer!

I love science communication and love giving talks and workshops to schools, scientists and the general public. I take part in 'Physics Busking', which involves doing live experiments and demonstrations for students and families at public events. I also do demonstrations at the Young Scientist Exhibition every year with the Science and Engineering department. I won last year's Thesis in 3 competition, where you have to explain all of your research in three minutes to someone with no science background.

I love hiking, and often climb mountains, either with the charity Concern or with UL Outdoor Pursuits Club. I am a tech addict, constantly on my phone, and I also love tea way too much. While I was studying for my Applied Physics degree in UL I helped to set up a Tea Appreciation Society!

My Work: Making crystals from amino acids (building blocks of biology) and pressing them to generate electricity.

Read more

We use sensors every day all the time- phones, cars, video games and computers all need to detect movements, and then generate electricity in response to that movement- like a Wii remote telling the TV where you've moved the controller to. One type of sensor is known as a piezo-electric sensor. Piezo is a Greek word meaning 'to press', so piezoelectricity is electricity that is made by pressing, squeezing, or bending certain materials.

The materials that are used in these sensors are inorganic– which means they are not (or at least should not be!) found in your body. They are often made with zinc and lead- which are bad for humans and the environment.

My research looks at organic piezoelectric materials- things like proteins, viruses, shells and amino acids, which also generate electricity when you press or bend them. Biological materials have more exciting applications than inorganic materials because they are flexible, and can be put on or even inside the body. Because the electricity is generated by pressing there are no batteries or plugs needed for piezoelectric devices!

I use computer simulations to predict which biological materials give the most electricity when pressed, and then make devices in the lab out of those materials.

My Typical Day: Running computer simulations in the morning, then growing crystals and running tests on/taking pictures of the crystals.

Read more

When  I come in in the morning I will grab tea and a scone and sit down to check my computer simulations. We run our simulations on the large Irish supercomputer (whose name is Fionn!) in Galway, which we can log into from our own computers. Depending on how big the molecules I am interested in are, the simulations can take 20 minutes to a week to finish.

After that I will answer any emails I have- they could be about reports I have to do on my research, science communication projects, meetings with my supervisors or other scientists, or my teaching schedule. I do up to eight hours of teaching a week, which includes helping out with labs and tutorials, as well as lecturing.

Then it's off to the lab, to check on crystals which are growing, or to test the electrical properties of crystals that have grown successfully. I also have to characterise my crystals to that I know as much as possible about them, I do this with a variety of microscopes, and also X-Rays.

For some crystals that I have done lots of work on already I am trying to make sensors and devices out of them. There are lots of interesting ways to do this- I can coat the crystals with thin layers of gold and connect them to little light bulbs, or I can squeeze them between large thick plates of copper. I can also coat them in thin plastics and grow lots and lots of crystal layers to increase how much electricity can be generated.

What I'd do with the money: I would fund UL Astronomy Society to develop stargazing workshops for primary and secondary schools

Read more

UL Astronomy Society are a group of students in the University of Limerick who organise star-gazing events, as well as talks on space and astrophysics. They host fun social events for science students in UL like table quizzes and trips to observatories. I would use the money so that activities like these can be expanded to primary and secondary school students, so they too can visit observatories in Ireland, learn about using telescopes for viewing stars, planet and meteor showers, as well as fun interactive activities like space themed quizzes with prizes.

My Interview

How would you describe yourself in 3 words?

Colouful, curious, and creative!

Who is your favourite singer or band?

Taylor Swift is my guilty pleasure, but I particularly like Irish bands like Walking on Cars and Picture This.

What's your favourite food?

I love toasted sandwiches! And Mexican food- enchiladas and fajitas.

What is the most fun thing you've done?

Ooh... possibly climbing Mt. Kilimanjaro, the highest mountain in Africa. It was really difficult but very very fun!

What did you want to be after you left school?

A scientist or a science teacher, or a doctor.

Were you ever in trouble at school?

School not so much, college I got into trouble for getting my friend to write an assignment for me- very bad decision!

What was your favourite subject at school?

By the time I was in 6th year it was physics, though Music and English were close seconds.

What's the best thing you've done as a scientist?

Using my computer simulations to predict and make a material that will make an excellent motion sensor

What or who inspired you to become a scientist?

My first memory of loving science was winning a build your own engine kit at a primary school science quiz. After that it was my leaving cert physics teacher, and I loved all the mathsy bits of leaving cert chemistry.

If you weren't a scientist, what would you be?

Event manager, hairdresser or surgeon

If you had 3 wishes for yourself what would they be? - be honest!

To travel the world, to own many dogs, to win a Nobel prize!

Tell us a joke.

Where does bad light end up? In Prism

Work photos:
---
---
---